La Carreta of Gresham

Mexican Restaurant & Cantina

660 NE Burnside Rd

Gresham, OR 97030

We will be Closed  Easter Sunday

TUES - SUNDAY 11AM - 8PM

CLOSED MONDAYS

Thank you all who donated to the GoFundMe Campaign. All the funds, including matching funds and some advanced PTO have been distributed and so greatly appreciated to bridge delay with State of Oregon Unemployment. 

La Carreta of Gresham is locally owned & operated and is not affiliated with any other restaurant

Order eGift Cards Here

Gift a meal with eGift Cards

To keep everyone safe and healthy, no orders can be 

 taken inside Restaurant

    To limit contact, we are asking for  orders to be placed  online 

(click on  "Order Online"  above

If you need to CALL,  it will be cash-only, no change at pick up

(if you need a different option email: lacarreta@me.com)

    For Pick up: 

      1. Place ORDER ONLINE 

      2. At arrival into Parking Lot, Call that you have arrived

      3. Order will be placed at no-contact table pick up or 

                        brought out to your car

                             (All we need now are roller-skates)  :-) 

       For Delivery:

Order Online and select "Delivery" option 

Available for 97030, 97080,97060,97024 zip codes

Email LaCarreta@me.com to request more delivery areas

 Updated March 16, 2020

 Governor Brown is restricting all restaurants to change service to               Take-out and Delivery only as of Tuesday March 17, 2020

COVID-19 (Coronavirus)​

La Carreta of Gresham is cautiously monitoring and following the guidelines set by Multnomah County Health Dept, Oregon Health Authority as well as  the Center for Disease Control (CDC)

We have added additional hand sanitizer stations at both entrance doors to the dining room and bar. We are also taking additional steps in the daily cleaning of the restaurant and restrooms to be extra diligent. 

All tables, countertops, and seats are cleaned with a bleach solution as directed by Multnomah County Health Dept. 

Silverware has always been sterilized in high heat and detergent but we have also implemented using enclosed packages of disposable silverware which includes salt & pepper packets and napkins.  We can accommodate either option for each guest.  All shared items like drink menus, salt and pepper have been removed from each table

La Carreta has always offered PTO/sick leave for employees for the past 10+ years but we are being especially cautious right now and have instructed employees to be very careful and to call in sick if needed. We will accommodate extra time-off as needed.   

We are working on No~Contact To-Go order pickup as well as pre-paying online for orders. Both of these options will take some time but check

 back here for status.

 La Carreta will continue to monitor the situation in our community daily.  We are taking  a proactive approach when considering to close business if needed.  We will update frequently on this site, but please know that healthy employees, customers and community are our top priority.

If you have any concerns or questions, please do not hesitate to call or email directly from the website or to lacarreta@me.com

Thank you,

La Carreta of Gresham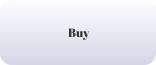 Now Open For 

ONLINE

Curb Side Pick-up   &    Delivery

Also Available : No Contact Pick-up & Delivery

with online orders



  Family Packs

        Now Available     

Enchiladas or Burritos  $35.90

Dinner for 4

 Tray of 8 Enchiladas (Chicken, Beef, Cheese)

                    *shredded Beef $4 Extra

                                    or

4 Burritos  (Chicken, Beef, Bean & Cheese

                     *shredded Beef $4 Extra 

      Rice & Beans             Bag of Chips & Salsa

         Bottled Margarita Mix -No Alcohol  $4.25

Bottled 12.oz Margarita mix (no alcohol/not blended)              Makes approx  24 oz blended Virgin Marg   

                                           or 

    Makes 2-3 Margaritas with addition of alcohol & Ice