La Carreta of Gresham

Mexican Restaurant & Cantina

660 NE Burnside Rd

Gresham, OR 97030

CL​OSED THANKSGIVING

Closed on Mondays

TUES - SUNDAY 11AM - 830 PM

La Carreta of Gresham is locally owned & operated and is not affiliated with any other restaurant

Order eGift Cards Here

Gift a meal with eGift Cards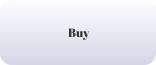 CLICK  Below 

Curb Side Pick-up  

Closed Mondays

Delivery COMING SOON!  



  Family Packs

        Order Now ONLINE   

Enchiladas or Burritos  $39.95

Dinner for 4

 Tray of 8 Enchiladas (Chicken, Beef, Cheese)

                    *shredded Beef $4 Extra

                                    or

4 Burritos  (Chicken, Beef, Bean & Cheese

                     *shredded Beef $4 Extra 

      Rice & Beans             Bag of Chips & Salsa

         Bottled Margarita Mix -No Alcohol  $4.25

Bottled 12.oz Margarita mix (no alcohol/not blended)              Makes approx  24 oz blended Virgin Marg   

                                           or 

    Makes 2-3 Margaritas with addition of alcohol & Ice

As of Wed, Nov. 18th,  La Carreta will have 

TO-GO Ordering ONLY  - Please Order ONLINE

Inside and Patio dining will be closed due to state mandate.

1/2 Chips & 1/2 French Fries with Carne Asada

A BIG Thank You to Josh Thorner & Country Financial Insurance 

for choosing us to team up to honor First Responders in our area.

Show your responder or medical ID for a meal compliments of Country Ins.

​Thanks Again Josh! 

~Available for Limited Time~

- ​Patio Seating -  CLOSED due to State Mandate

If you know someone or are a person or family in need of a meal or Family Pack, please contact lisa at lacarreta@me.com