La Carreta of Gresham

Mexican Restaurant & Cantina

660 NE Burnside Rd

Gresham, OR 97030

Closed on Mondays

TUES - SUNDAY 11AM -9:00 PM

New Fall Hours ~ Closing at 9PM 

Order eGift Certificates Here

Gift a meal with eGift Cards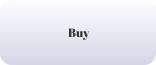 503-661-7647

Curb Side Pick-up  

Closed Mondays


Enchiladas or Burritos  $43.95

Dinner for 4

 Tray of 8 Enchiladas (Chicken, Beef, Cheese)

                    *shredded Beef $4 Extra

                                    or

4 Burritos  (Chicken, Beef, Bean & Cheese

                     *shredded Beef $4 Extra 

      Rice & Beans             Bag of Chips & Salsa

Curbside To-Go 

Order Online 


1/2 Chips & 1/2 French Fries with Carne Asada

A BIG Thank You to Josh Thorner & Country Financial Insurance 

for choosing us to team up to honor First Responders in our area.

Show your responder or medical ID for a meal compliments of Country Ins.

​Thanks Again Josh! 

Party Tray Menu

Now Available 

Please call to place order

Mt. Hood Theatre & La Carreta 

are teaming up FOR Gift Cards Sales

Buy your

 Mt. Hood Theater $20 Gift Card

 at La Carreta

Good for their drive-Thru popcorn sales and will be valid for movies once the theatre is allowed to re-open

Visit:

https://www.mthoodtheatre.com

& their Facebook page

For updated Drive-thru

Events For

Gourmet Popcorn & snacks

Outdoor  ​Patio Seating - CLOSED

La Carreta of Gresham is locally owned & operated and is not affiliated with any other restaurant

Due to staff shortage and in attempt to keep employees & their families safe, La Carreta is only open for To-Go orders.